In a world where fairy tales are much more than tales, monsters and humans are forced to live alongside one another. Much like in our world, many people find it possible to peacefully coexist, however there are plenty of others who do not. Nick Lane is one of the few people who stand in the middle and try to bring both sides closer together instead of pushing them further apart. However, when the tension that has been building between both sides reaches its breaking point, the middle isn't necessarily the best place to be. Nick's morals are tested and his own weaknesses are revealed as all these problems come closer to home.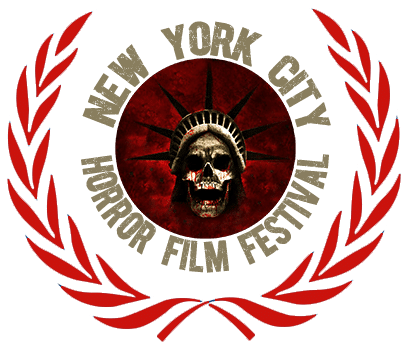 SUNDAY:  12.02.18
6:00PM-8:45PM
CINEPOLIS CHELSEA, NYC
THEATER | SEE TICKET
MIDNIGHT DELIVERY
Director:  Nathan Crooker
2018 | 10 MIN 
Last meal
Director:  Lula Fotis
2018 | 15 MIN 
CREDITS
Director: Michael Leavy
Writers: Steven Della Salla, Jason Leavy, Michael Leavy
Stars: Tyler Mane, Malcolm McDowell, Leslie Easterbrook
DIRECTOR MICHAEL LEAVY
To put it simply, Michael Leavy was born a filmmaker. Ever since he learned what a movie was he has dreamed of making them. Fortunately, it didn't take long for that dream to become a reality. Michael taught himself how to edit at an early age and has perfected his craft ever since. From the early days of using a paper-towel roll to scroll credits, all the way through mastering Final Cut Pro and Adobe Premiere, his passion has never left. Michael almost single-handedly ran his high school's television studio; anchoring the show each morning and creating more skits and short films than anyone else in the studio's history. Michael received his Bachelor's Degree in TV & Film from Saint John's University and also took graduate classes to further his knowledge. In 2010 Michael Leavy, along with his brother Jason Leavy and Steven Della Salla, established a production company, Fuzz on the Lens Productions. In 2014 Fuzz on the Lens' received worldwide fame with their viral 'Staten Island Clown" publicity stunt. More recently, Michael was cast as the lead alongside Emmy winner Martha Byrne in the film "Bottle in the Smoke" and has directed/produced a comedy/fantasy entitled "Abnormal Attraction" starring Malcom McDowell, Gilbert Gottfried, Tyler Mane, Leslie Easterbrook, and academy award nominee Bruce Davison.

© 2023. NYC Horror Film Festival.