A man and woman (Thomas Cocquerel, Camille Stopps) awaken post-surgery in an abandoned sanitarium with no memory as to who they are or how they got there. They quickly discover they are not alone. A crazed doctor (Angus Macfadyen) claims to be their only chance for a full recovery as well as the only hope for a return to the lives they left behind. Through painstaking physical therapy and stomach churning meals they plead for freedom, instead the doctor just toys with them. Finally able to summon the strength to challenge the doctor face to face they make their escape back to civilization only to discover the jaw dropping reality of who they truly are.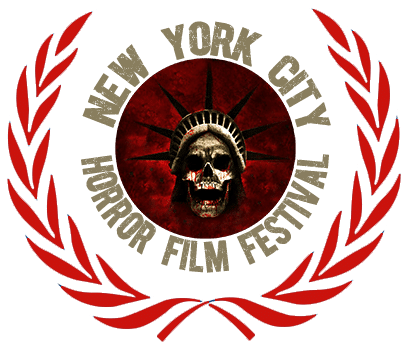 SATURDAY:  12.01.18
4:45PM-7:00PM
CINEPOLIS CHELSEA, NYC
THEATER | SEE TICKET
THE FAMILIAR FINGER OF CULTURE
Director:  Conscian Morgan
2018 | 20 MIN 
THE LAST SEANCE
Director:  Laura Kulik
2018 | 15 MIN 
CREDITS
Director: Rob Grant
Writers: Chuck McCue, Jules Vincent
Producers: Chuck McCue, Jules Vincent, Lars Lehmann, Michael Peterson
Starring: Angus Macfadyen, Tom Cocquerel, Camille Stopps
Director Statement: 
DIRECTOR ROB GRANT
Rob Grant's film career started in the editing department on CABIN IN THE WOODS. In between shows he would write and direct his own projects such as his first feature film, a no budget, 16mm, zombiefest called YESTERDAY, which screened at Fantastic Fest as well as multiple other genre festivals. Most recently Rob's had the opportunity to assistant edit and learn from Michael Kahn and Steven Spielberg on THE BFG and working with Matt Reeves as the Assistant Editor/Previz Editor on the newest WAR FOR THE PLANET OF THE APES. He's taken what he's learned on these major studio shows and applied them to his own work to try and create interesting and elevated genre projects.
FAKE BLOOD – (2017) feature film, screened at Calgary Int. Film Fest, GrimmFest, Another Hole in The Head, Ain't It Cool News: "I'm 99% sure FAKE BLOOD is a movie and not a documentary…99% sure. I'm pretty sure this is one of the best mock-documentaries you're going to see. It's that fraction of doubt that makes it all the more terrifying."
WHAT DOESN'T KILL YOU – (2014) short film (Runner Up Best Short film at TIFF, SITGES, Comic Con, Fantasia)
MON AMI – (2012) feature film (made for $10,000 in between studio shows), premiered at Fantasia and reviews from Variety: "pulls of something that's harder than it looks, namely the comedy of escalating disaster", Ain't It Cool News: "This bloody little masterpiece had me laughing the whole way through." and The Examiner: "just plain funny. I haven't laughed so hard in a long time… great direction and acting and a very clever script."

© 2023. NYC Horror Film Festival.