Somewhere in the North Atlantic, late 1945. A life raft adrift at sea, and in it, the survivors of a torpedoed hospital ship: With no food, water, or shelter, all seems lost – until an abandoned German minesweeper drifts ominously towards them, giving them one last chance at survival.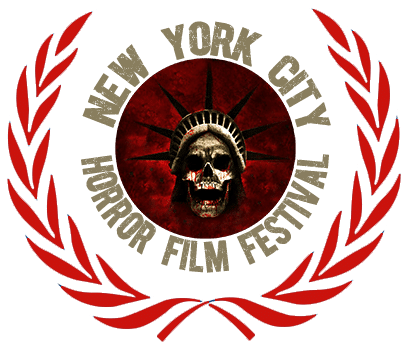 THURSDAY:  12.05.19
10:00PM-12:30AM
CINEPOLIS CHELSEA, NYC
THEATER | SEE TICKET
DAWN OF MAN
Director:  Victor Ridaura
2019 | 6 MIN 
THE HIDEBEHIND
Director: Parker Finn
2019 | 10 MIN
CREAKER
Director: Vidar T. Aune
2019 | 4 MIN
CREDITS
Director: Justin Dix
Writers: Justin Dix, Jordan Prosser
Producers: Justin Dix, Matthew Graham, Steven Matusko, Steven McKinnon, Nathan Phillips
Starring: Alyssa Sutherland, Robert Taylor, Christopher Kirby, Nathan Phillips, John Lloyd Fillingham, Mark Diaco, Alex Cooke, Vivienne Perry, Steve Young, Troy Larkin
Director Statement: 
DIRECTOR JUSTIN DIX
Writer/Director Justin Dix has more than twenty years of experience within the Australian film industry as a top Special Effects Makeup Designer, Art Director and Production Designer. Since working on big budget American productions including STAR WARS EPISODES 2 & 3, CHARLOTTES WEB and THE BANK JOB, Justin has been at the forefront of the Australian horror film industry as the founder and owner of special effects company Wicked of Oz Studios.
Justin and Wicked have played a part in practically every Australian genre film to come down the pipeline in recent years, including Greg McLean's ROGUE, THE LOVED ONES, RED HILL, THE BABADOOK and most recently created the creatures for the Internatational production of KUNG FURY with Micheal Fassbender and Arnold Schwarzenegger.
In 2012 Justin focused his unique creativity and knowhow on his first feature film, CRAWLSPACE, In addition to the usual jobs of Production Designing and Makeup Effects Designer
Upcoming projects include RIDING HOOD, Dix's edgy reinvention of the Red Riding Hood mythology, an original Mars-set thriller A.R.I.E.S . this past year, Justin has completed his latest feature film BLOOD VESSEL, a period vampire film set in World War 2.
He is represented by Corey Trent Ackerman of The Cartel and The Gersh Agency in Los Angeles.

© 2023. NYC Horror Film Festival.