Sophie's 18th birthday party becomes a bloodbath when six terrifying monsters descend upon her house, intent on devouring the party guests and killing anyone who tries to leave.
As her school friends are torn apart and eaten, Sophie must rally a band of misfits and take up arms to send their party crashers back to hell. To survive the night, Sophie will face her destiny; monsters are real – and she's the only one who can stop them.
BOOK OF MONSTERS brings old-school practical creature effects and a dark comedic edge to make for a deeply entertaining monster movie.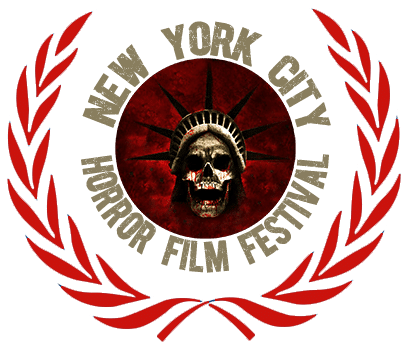 SATURDAY:  12.01.18
7:30PM-10:00PM
CINEPOLIS CHELSEA, NYC
THEATER | SEE TICKET
THE LIFETIME ACHIEVEMENT AWARD
Honoree:  TONY TODD
2018 
wyrmwood: chronicles of the dead
Director:  Kiah Roache-Turner
2018 | 7 MIN 
CREDITS
Director: Stewart Sparke (The Creature Below, ShortCuts to Hell 2)
Writers: Paul Butler (The Creature Below, ShortCuts to Hell 2)
Producers: Paul Butler & Stewart Sparke
Production Company: Dark Rift Films
Key Cast:
Lyndsey Craine as Sophie (The Creature Below)
Michaela Longden as Mona (The Creature Below, Where Demons Hide)
Lizzie Stanton as Beth (The Good Neighbour, Love Online)
Nicholas Vince as Jonas (Hellraiser, Hellbound: Hellraiser 2, Nightbreed)
Daniel S. Thrace as Gary (The Creature Below, The Eschatrilogy: Book of the Dead)
Supporting Cast:
Anna Dawson as Arya (The Creature Below, Blood Myth)
Arron Dennis as Carl (Whoops!, Transatlantic Smash)
Johnny Vivash as Mr. Willis (Rendel, Charismata, The Creature Below)
Steph Mossman as Pandora (Coulrophobia, Zombie Women of Satan)
Julian Alexander as Brice (River, Desert Wasteland)
DIRECTOR'S STATEMENT
Book of Monsters is the culmination of a great deal of work myself and my trusted collaborator Paul Butler began back in 2012 when we first discussed the idea of bringing the combined horrors of our twisted imaginations to the big screen. The two of us were lucky enough to find ourselves working a day job together in the equipment store of our local film school and through our mutual love of creature features, we spent every lunch break concocting scripts featuring monstrous horrors and the unfortunate characters who would face them.
Like many independent filmmakers, we cut our teeth on a number of horror shorts before embarking on making our very first feature film. The Creature Below saw us scraping together every spare penny we could find and with just £400 worth of filmmaking equipment, we shot the film over fourteen days in a damp basement in York. The production was an invaluable learning experience as a director and I was both delighted and astounded to see the film make official selection at Frightfest London in 2016 in the first blood strand. Receiving feedback at Frightfest from horror fans and filmmakers alike was a vital learning experience and it solidified our desire to make our second film even better. Book of Monsters successfully raised £45,000 on Kickstarter and gave us the confidence that horror fans wanted to see what we could do next. Inspired by my love of 80s creature features like Gremlins and Critters, I wanted the film to pay homage to the rubber monsters of the era but pit them against some strong, kick-ass women that reflect modern horror heroines. Six distinct monsters were devised as nods to archetypes from 40 years of movie monsters, all realised with homemade practical effects.
With Book of Monsters we have strived to improve upon the technical and aesthetic aspects of our previous work and overall, deliver an entertaining horror comedy that feels both nostalgic and fresh. My biggest hope for this film is that viewers will laugh, scream and leave the theatre with a big smile on their face.
DIRECTOR STEWART SPARKE
Stewart Sparke is an Independent Filmmaker from Yorkshire, UK. Stewart has a BA in Film and Television Production from York St. John University and an MA in Directing Film and Television at Bournemouth University. After graduating University he worked in a variety of roles on a number of film and television productions including the BBC's Blue Peter and the London 2012 Olympic Games.
Later in 2012, he co-founded the film and animation production company Glass Cannon, through which Stewart directed a number of independent short films. CONTAINMENT was shortlisted for the Horror Channel's 2014 Shortcuts to Hell 2 competition and was included in the Horror Anthology Feature film. Later that year, Stewart directed the First World War short film LOSS AND LEGACY which earned a ROYAL TELEVISION SOCIETY award nomination.
In 2015, Stewart co-founded the production company Dark Rift Films with frequent collaborator Paul Butler. THE CREATURE BELOW was the production company's first feature film and contact@darkriftfilms.com Book of Monsters EPK www.darkriftfilms.com For sales enquiries please email Stewart at: contact@darkriftfilms.com premiered at FRIGHTFEST London in 2016, securing physical & digital distribution in ten territories and even a theatrical release in Asia. Self financed by Stewart & Paul with a budget of only £12,000 and shot over just fourteen days, the film proved critically and commercially successful.
In 2017 the duo launched a Kickstarter campaign for their second horror feature BOOK OF MONSTERS which became the third most funded horror film in the UK on the crowd-funding platform. Stewart is now working with Paul to develop a commercially viable slate of genre feature films, seeking

© 2023. NYC Horror Film Festival.