Chad Michael Murray stars as reality TV producer and host Jack Wilson, who finds himself in a tough spot when his show is about to be canceled. In a last-ditch effort to spark ratings, he and his producer Angela, (Danielle Harris) choose to film their next episode at the legendary Camp Cold Brook, which was host to a horrific incident where the young campers were drowned in a nearby creek 20 years ago. Their arrival begins like any other episode… but the TV crew find that they get more than they bargained for."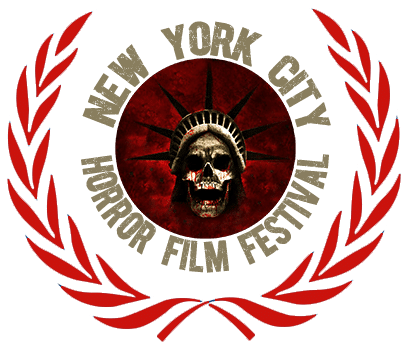 FRIDAY:  11.30.18
7:00PM-9:00PM
CINEPOLIS CHELSEA, NYC
THEATER | SEE TICKET
BITE SIZE HORROR
Director:  Multiple Directors
2018 | 21 MIN 
CREDITS
Credits
Produced by Joe Dante (GREMLINS, THE HOWLING, MASTERS OF HORROR, NIGHTMARE CINEMA)
Starring Danielle Harris (HALLOWEEN and HATCHET movies) and Chad Michael Murray (HOUSE OF WAX)
Director: Andy Palmer
Writer: Alex Carl
Stars: Danielle Harris, Chad Michael Murray, Courtney Gains
Director Statement: 
What drew me to CAMP COLD BROOK, beyond it being one of the scariest scripts I've ever read, is the wonderful dancing dualities that writer Alex Carl created in this world. The innocence of summer camp paired with the horror inflicted upon Bernadeau and her child and eventually the children she puts under her spell. A down-on-its luck reality crew, who have grown jaded from years of haunted houses with no hauntings, suddenly being thrust into given everything they always were searching for, and yet probably won't live to broadcast. This same duality is present visually in the film, with a kinetic energy pushing the story forward and then slowing it way, way down in those moments of tension. Every creek, every moan drawn out, which draws the audience in. One scare, one shriek at a time. It's a simple ghost story, with complicated characters. It's something an audience will feel they've seen a thousand times, until we give them something they've never seen before!
DIRECTOR ANDY PALMER
Andy Palmer is an editor and producer, known for Camp Cold Brook, The Funhouse Massacre (2015) and Badlands of Kain (2016)

© 2023. NYC Horror Film Festival.