A strained suburban family's Thanksgiving is disrupted by a gang of vicious vagrants. Barbarity abounds and secrets are brought to the table in this pitch black burlesque.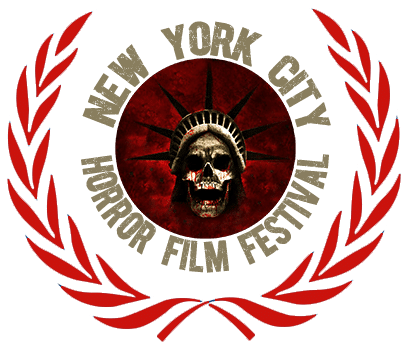 SATURDAY:  12.01.18
10:30PM-12:15AM
CINEPOLIS CHELSEA, NYC
THEATER | SEE TICKET
THE PEEPHOLE
Director:  Enrique Manzo Escamilla
2018 | 7 MIN 
BAGHEAD
Director:  Alberto Corredor Marina
2018 | 15 MIN 
trapped inside
Director:  Usher Morgan
2018 | 10 MIN 
CREDITS
Director:  Brett Glassberg
Writers: Andre Evrenos (screenplay), Brett Glassberg (screenplay), Clay Shirley
Stars: Dalton Allen, Emily Ammon, Les Best
DIRECTOR BRETT GLASSBERG
Brett Glassberg is an actor and director, known for Derelicts (2017), ABCs of Death 2.5 (2016) and Max and the Mouse (2014).

© 2023. NYC Horror Film Festival.