Chelsea, a lonely teenage high school girl, falls prey to a social media predator. She agrees to meet him at a Halloween warehouse party, where she is drugged and abducted. Chained in an underground shelter, Chelsea wakes up, and after being conditioned to behave, is allowed to stay in his fortified house with three other teenage girls. Chelsea soon discovers that Brad kills the girls he abducts while wearing a virtual reality camera helmet so that he can experience it again and again. Chelsea desperately attempts to convince the other girls to try to escape, but to have a fighting chance, she must push her morals and values beyond what she ever imagined.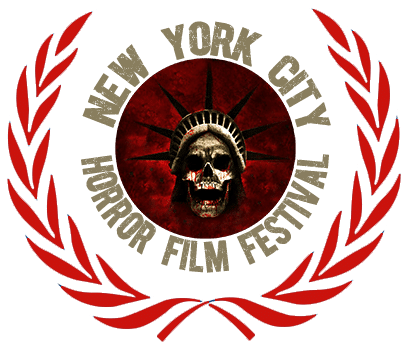 FRIDAY:  12.06.19
7:00PM-9:00PM
CINEPOLIS CHELSEA, NYC
THEATER | SEE TICKET
DEATHYARD
Director:  Daniel Ballard
2019 | 7 MIN 
CUT OFF
Director:  Ryan Cauchi
2019 | 1 MIN 
CREDITS
Directors: Daniel Woltosz, Walt Woltosz
Writers: Daniel Woltosz, Walt Woltosz
Starring: Amanda Arcuri (Degrassi Next Class), Jackson Rathbone (Twilight Saga), Kerri Medders (Seal Team), Courtney Henggeler (Cobra Kai, The Big Bang Theory), Curran Walters (DC Titans), Kaitlyn Black (Hart of Dixie), Thom Gossom Jr. (Fight Club, In the Heat of the Night)
DIRECTORS
Co-WRITER / Co-DIRECTOR/PRODUCER: Daniel Woltosz is a Los Angeles based writer, producer, and director focused on stories that explore the adventurous nature of the human spirit, while often testing the physical and psychological survival limits of his characters. He graduated from CSU Long Beach with a B.A. in Film Production, and has produced many award-winning short films and music videos. Before his directorial debut, "Do Not Reply", Daniel produced the 11-time award- winning feature film Santiago (2011).
Co-WRITER / Co-DIRECTOR/PRODUCER: Walt Woltosz
Walt has been involved in several projects over the years as a technical advisor ("Right to Die" with Raquel Welch and Michael Gross, "Hugo Pool" with Alyssa Milano, Patrick Dempsey, Sean Penn, and Robert Downey, Jr.), as an executive producer ("Santiago"), an appeared on-screen in the documentary "Hawking" about Stephen Hawking. He is a pilot in both fixed-wing multi-engine aircraft and helicopters.

© 2023. NYC Horror Film Festival.