SUNDAY:  11.13.16
PROGRAM 15
6:45PM-8:45PM
CINEPOLIS CHELSEA, NYC
THEATER 8
THE CALL
Director:  Alban Ravassard
2016 | 17 MIN 
BETA PERSEI
Director:  Katherine Clark
2016 | 17 MIN 
"Knock once to wake her from her bed, twice to raise her from the dead…" So goes a disturbing urban legend involving an abandoned house supposedly inhabited by a vengeful, child-stealing witch. When troubled teen Chloe (Lucy Boynton) raps at the door one night, she has no idea the horror she's about to unleash. Fleeing to the country home of her estranged mother (Katee Sackhoff)—a recovering addict who's turned her life around to become a famous artist—Chloe must learn to trust the woman who gave her up years ago in order to stop the bloodthirsty, shape-shifting demon stalking them. This wild supernatural shocker delivers a barrage of nonstop jolts and searing nightmare images.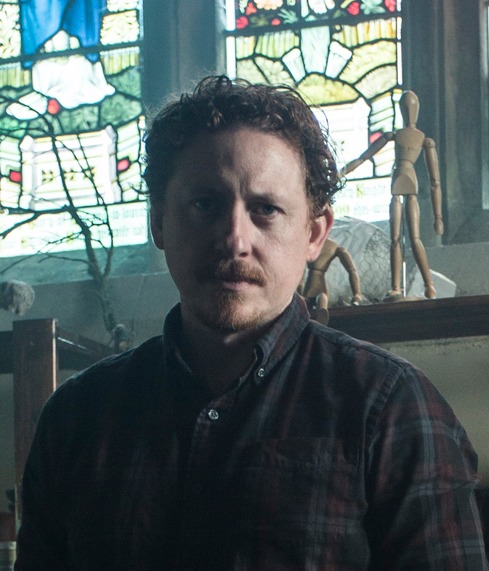 DIRECTOR CARADOG JAMES
Caradog started work as a stills photographer before becoming a writer and director. He has been commissioned to write screenplays for Skydance, SyFy, UCP Universal, Dan Films, ITV and received development funding from the UKFC/BFI, The Film Agency of Wales and MEDIA.
His screenplays include an adaptation of Douglas Coupland's best‐selling novel MISS WYOMING and a re‐write of THIS BEAUTIFUL FANTASTIC which made the 2009 Brit List. His horror script for Dan Films (Creep, Severance) HARRY'S BLONDE was selected for the 2013 Brit List and selected for Montreal's exclusive 2013 Frontières International Co‐Production Market.
Caradog's first feature film as a director was LITTLE WHITE LIES. It won Best Actor and Best Actress at the BAFTA Cymru awards and was nominated in four other categories including Best Picture and Best Director.
Caradog was also nominated for the Douglas Hickox Best New Director Award at the B.I.F.As, and the film was selected for competition at the Moscow International Film Festival. It has won numerous awards at European film festivals and was listed in Variety's top 10 British Films of that year.
His second feature film THE MACHINE was selected from over 6000 films to premiere at the 2013 Tribeca Film Festival. It has since played in festivals all over the world including Sitges, Fantasia Montreal, Lund, Toronto After Dark and Raindance. It was number 2 on the UK iTunes Chart and number 5 on the US iTunes Chart.
THE MACHINE has won 3 BAFTA Cymru awards including Best Film and has won the prestigious Best UK Feature Film award at the Raindance International Film Festival. It has won 'Best Sci‐Fi' and 'Best Actress' in the Toronto After Dark Film Festival and it has also been nominated for 2 British Independent Film Awards, winning the BIFA for the exceptional achievement of filmmakers working against the odds.
He is currently writing and directing a feature film for Skydance (Mission Impossible, Star Trek); writing and producing a TV pilot of The Machine for SyFy and UCP Universal; he is attached to direct a project for Warner Brothers, and has just completed his latest feature film as director 'DON'T KNOCK TWICE' a horror film starring Katee Sackhoff (Oculus, Riddick), Nick Moran (Lock Stock) and Lucy Boynton (Sing Street).
CREDITS
Director: Caradog W. James
Writers: Mark Huckerby, Nick Ostler
Stars: Katee Sackhoff, Javier Botet, Lucy Boynton, Nick Moran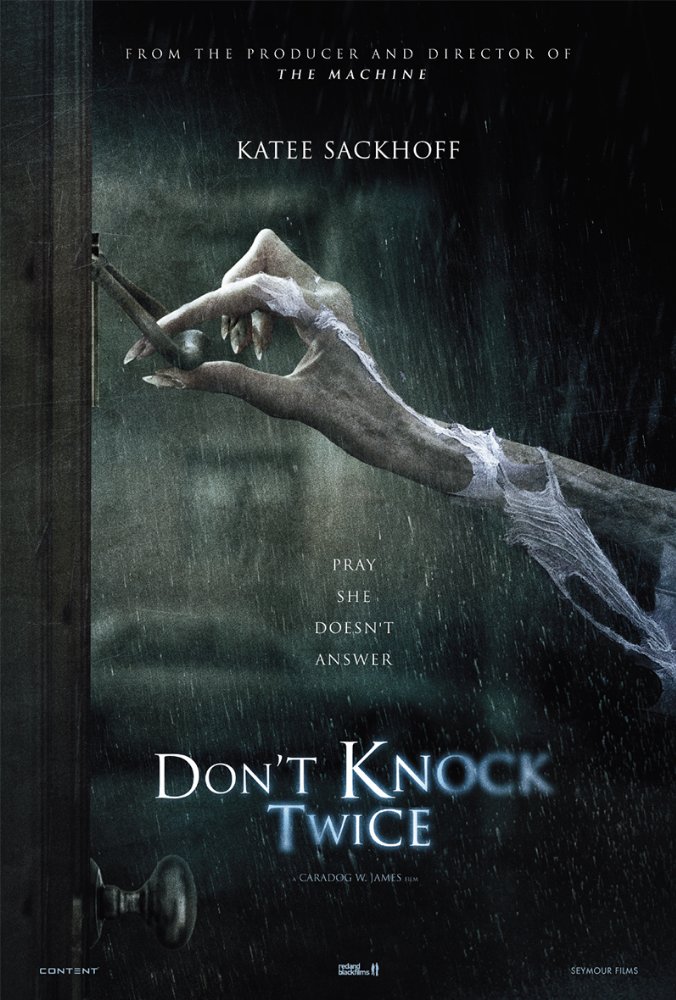 © 2023. NYC Horror Film Festival.