THURSDAY:  11.10.16
PROGRAM 2
9:30PM-11:30PM
CINEPOLIS CHELSEA, NYC
THEATER 8
THE FISHERMAN'S WIFE
Director:  Ben Leonberg
2016 | 10 MIN 
IMMURE
Directors:  Conscian Morgan
2016 | 20 MIN 
An adventurous woman with a secret from her husband insists the couple go camping to reconnect. Something in the woods wipes out a group of hunters nearby, preventing the couple from leaving their tent. Secrets and supernatural stories come to light, and they must determine if the real threat is inside or outside their enclosure.
DIRECTOR PATRICK REA
Patrick Rea is a prolific, award-winning independent filmmaker recognized for his innovative storytelling and creative directing style in horror and suspense. His feature film, "Nailbiter", won Best Director and/or Best Feature Film awards in several film festivals in 2012, including Shriekfest, Chicago Fear Fest, and AMC Theatres KC FilmFest. "Nailbiter" was released on May 28, 2013 through Lionsgate Home Entertainment on DVD/VOD, Redbox and Digital Downloads. It has since aired on FearNet, the Chiller Network and The Horror Channel in the UK.
Rea's stylized short films have screened in over a hundred film festivals around the world. In the summer of 2008, Rea's short film "Woman's Intuition" won a Heartland Emmy Award. In 2009, Rea was co-director on the "Jake Johanssen, I Love You" comedy special, which aired on SHOWTIME throughout 2010. Rea won his second Heartland Emmy Award with the short "Get Off My Porch". He has also been nominated for two Mid-America Emmy Awards.
Currently, Rea has several short films on the festival circuit, including "Howl of a Good Time" starring Tamara Glynn and Leslie Easterbrook and "Pillow Fright", which is part of "Fun Size Horror: Volume Two", now on Hulu. Other directorial efforts include the recent 6 part docu-series on Kansas City's Children's Mercy Hospital titled "Inside Pediatrics" narrated by Paul Rudd, which just received a 2015 Mid-America Emmy Award. His short film "Do Not Disturb" was featured in the "The Invoking 2" which was released in the Redbox on Oct 6th, 2015 through Image Entertainment.
Rea's latest horror feature "Enclosure" executive produced by Warren Ostergard and Marcel Sarmiento, and starring Fiona Dourif and Jake Busey will be released in 2016 and had its World Premiere at FrightFest in the UK. Rea has also completed directing principal photography on the family drama titled "Duke" due for completion in 2017.
CREDITS
Director: Patrick Rea
Writers: Michelle Davidson, Patrick Rea
Stars: Rob Bouton, Jake Busey, Fiona Dourif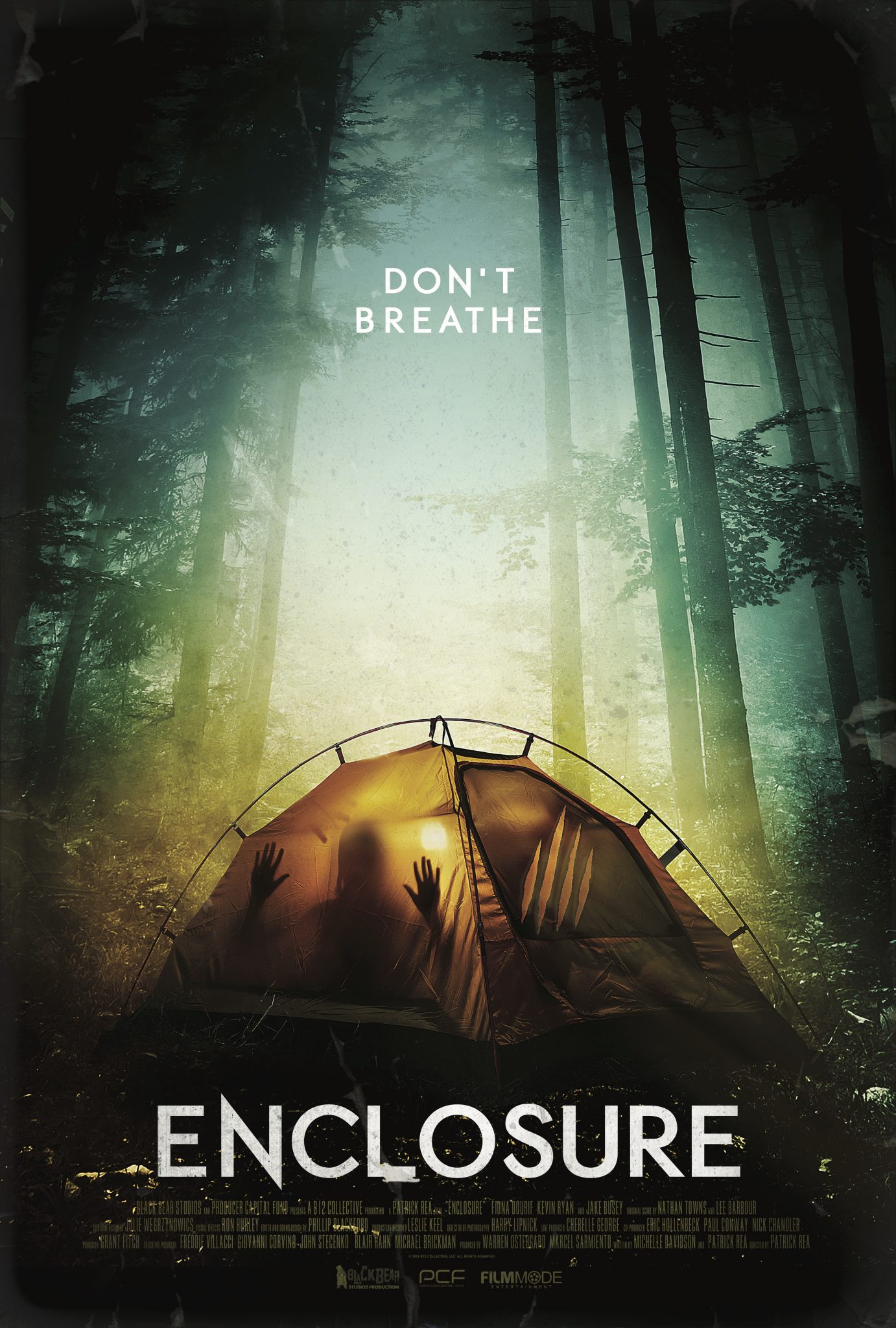 © 2023. NYC Horror Film Festival.