On the last flight of a transatlantic passenger airliner, a priest, a rabbi and the airline crew team together to save a plane from a pandemic of demonic possessions on an international flight. The possessions are able to spread (like zombies) from passenger to passenger and eventually to the pilot. Can they land and survive this Exorcism at 60,000 feet?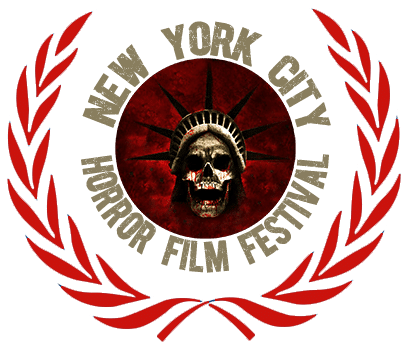 FRIDAY:  12.06.19
11:45PM-1:45AM
CINEPOLIS CHELSEA, NYC
THEATER | SEE TICKET
STALAG III-C
Director:  Jason Rogan
2019 | 11 MIN 
CAN YOU SEE IT?
Director: Kevin Harvey
2019 | 8 MIN 
FIVE COURSE MEAL
Director: James Cadden
2019 | 6 MIN 
CREDITS
Director Chad Ferrin.
Producer: Robert "Corpsy" Rhine
Company: Girls and Corpses Presents
Starring: Robert Miano, Bai Ling, Lance Henriksen, Matthew Moy, Kevin J. O'Connor, Robert Rhine, Kelli Maroney, John "Roastbeef" Williams, Silvia Spross
DIRECTOR
Chad Ferrin
Born in a small Minnesota town straight out of a David Lynch film, Chad Ferrin spent his formative years on a farm. The brutal winters, social isolation and exposure to violent animal slaughters influenced the predatory and survivalist themes he would later explore cinematically.
In 1988, Ferrin sold his home in Minnesota to finance his first film, UNSPEAKABLE. Lloyd Kaufman, president of notorious genre production house Troma Entertainment, took a personal interest and distributed the film. After a multi-year relationship producing, writing and directing for Troma, Ferrin sold his 1968 1/2 Ford Mustang to finance his independent hit, THE GHOULS. Called "Haskell Wexler's MEDIUM COOL revisited", hailed by Variety and a winner of numerous international festival awards, THE GHOULS was an underground commercial and critical success.
Ferrin immediately followed up with EASTER BUNNY, KILL! KILL!, a film teeming with dark humor and social commentary in the vein of Russ Meyer and Dario Argento. In 2009, SOMEONE'S KNOCKING AT THE DOOR took the festival circuit by storm with tried-and-true psychedelic grind-house style.
In 2015 Ferrin was hired to bring the acclaimed graphic novel THE CHAIR to the screen. The success of that collaboration with producer Robert Rhine of Girls and Corpses Presents was followed up on the Fantasia Festival hit PARASITES, which Rhine Executive Produced and also co-starred. Rhine next hired Chad Ferrin to direct Exorcism at 60,000 Feet. They look forward to more film projects in the future.

© 2023. NYC Horror Film Festival.