Manchester, the present. Michael divides his time between the job centre and the pub. A chance meeting with Lee, an introduction to her Uncle Ian leads to a job working the door at a seedy massage parlour. After witnessing the violent death of one of the punters, Michael experiences blood-drenched flashbacks and feels himself being sucked into a twilight world that he doesn't understand but that is irresistibly attractive. When he eventually finds out what goes on in the room below Cloud 9, Michaels' life will never be the same again.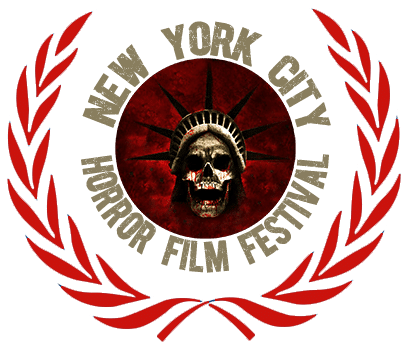 FRIDAY:  10.27.17
9:30PM-11:30PM
CINEPOLIS CHELSEA, NYC
THEATER 8
INCIPIT
Director:  Tiayo Yamanouchi
2017 | 10 MIN 
MONSTER
Director:  Rahul Nath
2017 | 11 MIN 
CREDITS
Director: Simeon Halligan
Writer: Simeon Halligan
Producers: Rachel Richardson-Jones, Nick Leese
Starring: Elliot James Langridge, Jessica Barden, William Ash, Roxanne Pallett, Joanne Mitchell, Andrew Ellis
Director Statement: 
HABIT is stark and grimy. Lurid and ugly, with flashes of gaudy surrealism. Like Ken Loach shot a horror movie with gory inserts by Abel Ferrara, this is gritty, dark, real world stuff that uses the seedy underbelly of Manchester city as its backdrop. Much of the film takes place at night within the former Garment District area of the Northern Quarter, an area that is architecturally interesting with great alleys and side streets, almost like New York in places. Beneath the trendy bar and bohemian coffee shop exterior lies a layer of grot and sleaze, in the best way. Like the novel, the film has a low-key feel, offering fleeting glimpses of something really disturbing lurking behind something that is, well, pretty seedy and ugly to begin with. HABIT should leave the audience thinking "What the hell just happened?" It's an elusive feeling captured so well in the book which focuses on character, atmosphere and mood. Cinematographer James Swift's neon lit colour palette helps to conjure a garish enticing night time world that contrasts sharply with the cold blue saturated world that Michael leaves behind. Chris Gill's editing skills have given the film rhythm, instinct and emotion. The subliminal power of his editing has helped to create a cumulative sensory event. Claude Foisy's composed score, is at times, murky, oppressive and trance like, often suggesting the soundscape of Manchester at its most sordid and dangerous.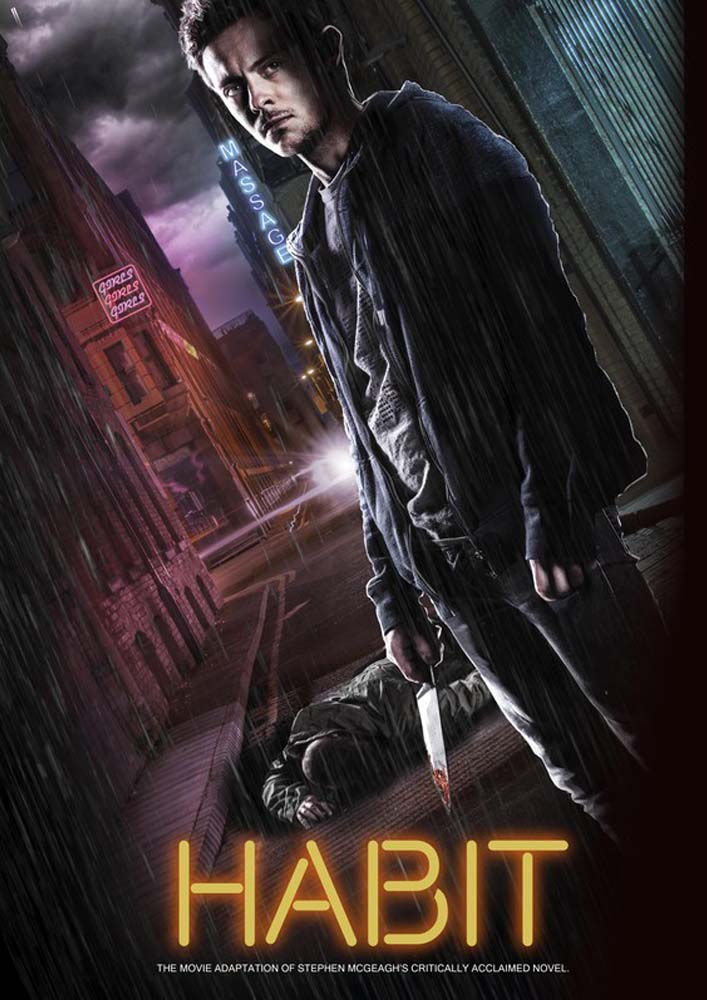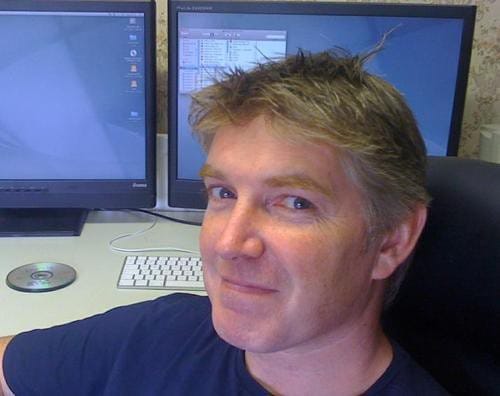 DIRECTOR MITCHELL ALTIERI
Simeon Halligan is a film director with an exceptional ability to bring a script to life. After graduating from Manchester
Metropolitan University and the Royal College of Art in the early 90's, Simeon developed a career as a Production Designer and Art Director working on film, TV and commercials. He proved himself to be someone with exceptional artistic vision and creative skills.
During this time he continued to develop his deep passion for filmmaking by developing scripts and directing a number of awarding winning short films. In 2010 Simeon wrote and directed his first feature length film SPLINTERED (2010), a British teen horror film. The experience proved he was a strong and confident leader with ability to inspire and motivate both creative and technical teams. WHITE SETTLERS was released in 2014. This suspense thriller was distributed worldwide and screened at numerous prestigious genre festivals such as Sitges, Frightfest, Fantasporto, Flanders Film Festival and Screamfest LA. In 2016/17 Simeon wrote and directed HABIT based on the critically acclaimed Manchester novel by Stephen McGeagh. It will be released in 2017. He is also set to direct his fourth feature ,THE BESIEGED, a high concept creature feature.

© 2023. NYC Horror Film Festival.