Michelle is in her early 30s. Linda is in her late 40s. Michelle is an interior designer and newlywed to Robert. Linda lives alone; she fills her days with painting and exercise classes. Seeking a new friend, Linda pursues Michelle after one of their classes together. When Linda coerces the reserved, deferential Michelle into visiting her home for a spontaneous interior design consultation, it quickly becomes clear that Linda has something more sinister on her mind than throw pillows.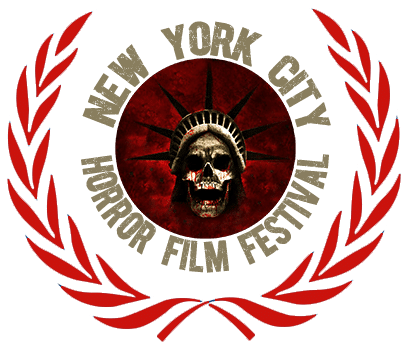 SUNDAY:  12.08.19
3:00PM-5:30PM
CINEPOLIS CHELSEA, NYC
THEATER | SEE TICKET
THE CHANGELING
Director:  David Hamelin
2019 | 4 MIN 
FERINE
Director:  Andrea Corsini
2019 | 17 MIN 
OSCAR'S BELL
Director:  Andrew Oldbury
2019 | 12 MIN 
CREDITS
Director: Zach Gayne
Producers: Precious Chong, Lex Emmanuel, Zach Gayne, Josh Mandel, Kyra Rogers and Ben Umstead
Key Cast: Alex Essoe, Precious Chong, Kris Siddiqi
DIRECTOR ZACH GAYNE
Filmmaker Zach Gayne was born and bred off the countless racks of VHS rentals and the heyday of the Toronto International Film Festival. He is a featured writer for ScreenAnarchy.com with a reputation for in-depth interviews from a plethora of narrative and doc filmmakers, actors, and musicians. Zach's feature film debut, States, an ensemble road movie inspired by the works of Jack Kerouac and the films of Richard Linklater, is set for both theatrical and digital release in 2019.

© 2023. NYC Horror Film Festival.