A chilling horror/thriller anthology film, IMMORTAL boasts career best performances from Tony Todd, Dylan Baker, Robin Bartlett, Samm Levine, and Agnes Bruckner. Thrown into the face of death only to emerge unharmed, the characters of Immortal are left staring at their lives in the face with uncertainty and fear like they've never imagined.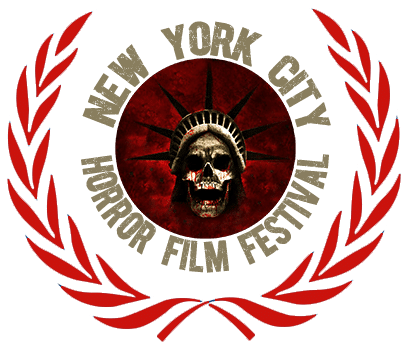 SATURDAY:  12.07.19
10:30PM-12:15AM
CINEPOLIS CHELSEA, NYC
THEATER | SEE TICKET
RICK AND RUBY
Director:  Scott Woodburn
2019 | 14 MIN 
CREDITS
Jon Dabach – Director
Tom Colley – Director
Danny Isaacs – Director
Rob Margolies – Director
Jon Dabach – Writer
Jon Dabach – Producer
Rob Margolies – Producer
Tony Todd – Executive Producer
Jon Dabach – Editor
Key Cast:  
Agnes Bruckner – Key Cast"Vanessa"
Dylan Baker – Key Cast"Mr. Shagis"
Lindsay Mushett – Key Cast"Chelsea"
Robin Bartlett – Key Cast"Mary"
Tony Todd – Key Cast"Ted"
Samm Levine – Key Cast"Warren"
Bret Edwards – Key Cast"Gary"
DIRECTORS BIOS
Tom Colley:
Tom Colley is a filmmaker and cinematographer who grew up in Dallas Texas. He received a BFA from MICA in Baltimore Maryland where he produced the groundbreaking documentary "12 O'Clock Boys". Tom cut his teeth in production on documentaries, television and commercial work in Baltimore and DC before moving to Los Angeles where he has made a career for himself as a union camera operator. When not operating camera or directing photography for network television shows he is developing and directing indie scripted projects.
Danny Isaacs:
Danny graduated from UC Berkeley with a degree in film theory & rhetoric, and although he understood how to tell a story, he had no clue how to make a movie. So he did what any good jewish boy would do: he became an attorney. Since law school, he reignited his flame for filmmaking and learnt his craft by shadowing industry friends on film sets. He has written & directed several award winning shorts, web series and sketch comedies. Immortal is his first venture into drama.
Jon Dabach:
After attending UCLA film school, Jon was fortunate enough to find a niche in the market creating animation and pilots for Mtv, G4tv and VH1. After a successful run of it for a couple years Jon settled down made the crazy decision to have four kids. 8 years and one vasectomy later Jon has turned back to filmmaking as an excuse to get out of the house and has found himself at home both writing and directing with actual actors instead of cartoon characters this time around.
Rob Margolies:
Rob Margolies has been an icon to ULB indie films since 2007 after graduating from Chapman University where he was mentored by William Friedkin. Rob has written, directed and produced feature films including She Wants Me, Lifelines, Roommate Wanted, Never Heard, I'd Like to Be Alone Now, Weight, Yes, and Immortal. Look out for many other films in pre-production.

© 2023. NYC Horror Film Festival.