SUNDAY:  11.13.16
PROGRAM 13
12:00PM-2:15PM
CINEPOLIS CHELSEA, NYC
THEATER 8
FLESH OF MY LOVERS
Director:  Joshua Giuliano
2016 | 16 MIN 
After his father is killed in an altercation with drunken thugs, Salah's world is plunged into darkness. Forced into running the family kebab shop alone, Salah struggles to manage the increasingly rowdy night life and when a fight with an angry customer goes fatally wrong, he finds himself with a dead body on his hands. With no faith in the authorities Salah disposes of the body in the one place he knows best… the kebabs. As the shop's gullible customers devour the new recipe, Salah develops a taste for the kill and seizes the opportunity to turn vigilante and seek revenge on the abusive drunkards plaguing the streets
DIRECTOR DAN PRINGLE
Dan Pringle is a British born Director originating from North London (UK) and is most well known as the Writer/Director of the British cult thriller K-Shop. In 2009, Dan relocated to Bournemouth on the South Coast of the UK to develop White Lantern Film with Producer Adam Merrifield as a vehicle for producing thematically engaging independent feature films.
Dan's next film will be a futuristic thriller exploring issues around immigration.
CREDITS
Director:  Dan Pringle
Producer: Adam J. Merrifield
Cast:
ZIAD ABAZA // Spectre, Exodus: Gods & Kings
SCOT WILLIAMS // The Crew, Redirected
DARREN MORFITT // Dog Soldiers, How I Live Now
REECE NOI // TV's Game of Thrones, My Kingdom
EWEN MCINTOSH // The Lobster, TV's The Office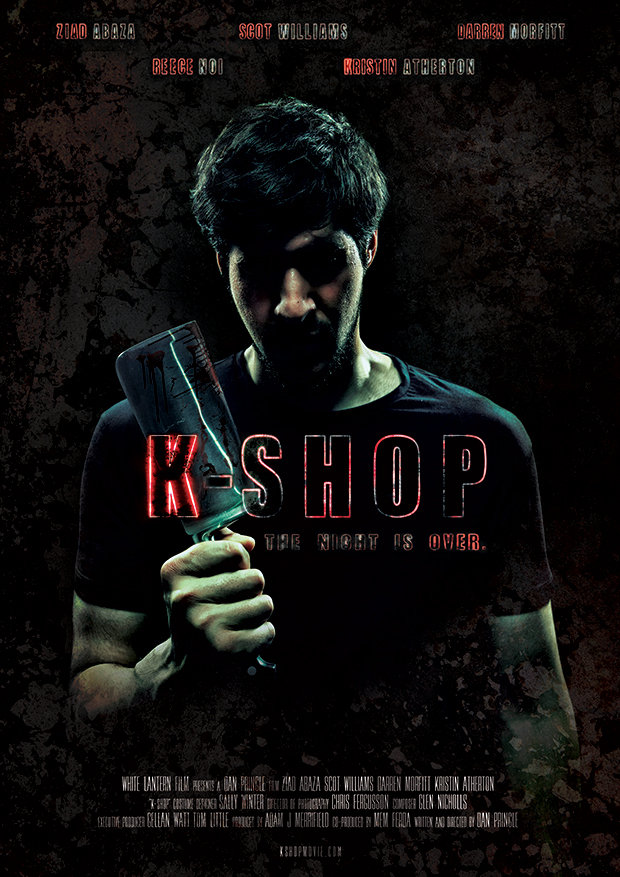 © 2023. NYC Horror Film Festival.