Lacey, a socially detached loner is cursed with immortality and a never-ending tedium of existence. In her attempts to keep her compulsions in check, she seeks out the darkest souls humanity has to offer. Lacey must now face her own inner demons while simultaneously finding her next meal.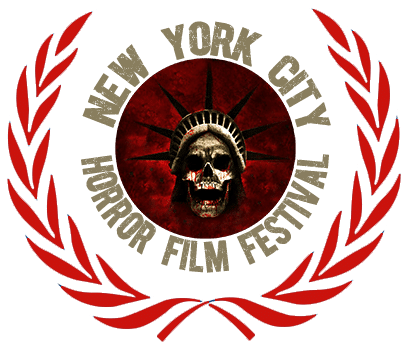 THURSDAY:  12.05.19
7:00PM-9:30PM
CINEPOLIS CHELSEA, NYC
THEATER | SEE TICKET
The burden
Director:  Nico Van Den Brink
2019 | 16 MIN 
THE ORCHESTRA
Director: Curtis Matzke
2019 | 6 MIN
A NIGHT AT THE TABLE
Director: Tamara S. Hall
2019 | 10 MIN
CREDITS
Director(s): Audrey Cummings
Starring: Olunike Adeliyi, Peter MacNeill, Kiana Madeira, Michelle Nolden and Noah Dalton Danby
Director Statement: 
DIRECTOR
Audrey Cummings
Audrey has just recently completed her third feature film She Never Died, an immortal action thriller. Her second feature film Darken has already won her 6 awards including Best Director and two Best Feature Film Awards.
Audrey also directed the award winning feature film Berkshire County which won her 9 awards including Best Director and the Grand Jury Prize for Best Feature Film at Shriekfest Los Angeles; making her the first female to win the award in the 17-year history of the festival. She also has several award winning short films including A Stolen Moment, Les Jeux D'enfants and Burgeon and Fade, which won her the Jackson-Triggs Award for Best Emerging Canadian Filmmaker at the WorldWide Short Film Festival as well as the WIFT Kodak New Vision Fellowship Award for Best Emerging Canadian Female Director. Audrey was also the recipient of the Barry Avrich Award for Emerging Canadian Filmmaker from the Toronto International Film Festival.
Audrey is a graduate of the Canadian Film Centre's very prestigious Director's Lab Program and is in development on several feature films as well as a 1hour sci-fi/drama television series.

© 2023. NYC Horror Film Festival.