While skateboarding, a kind hearted teenager, Dylan, crashes into a beautiful young woman who secretly turns out to be the World Famous Popstar, Bebe A. Love. Keeping her identity under wraps, Dylan takes Bebe to his best friend's house for help. While he and his group of friends try to help this mysterious woman, unexplained events begin to occur within the home. And they only intensify when Bebe's handler, Anton, shows up at their door and demands the teenagers return her immediately. When Dylan refuses fearing for Bebe's safety, he unleashes a barrage of dire consequences that turns a fun graduation party into a night of living hell.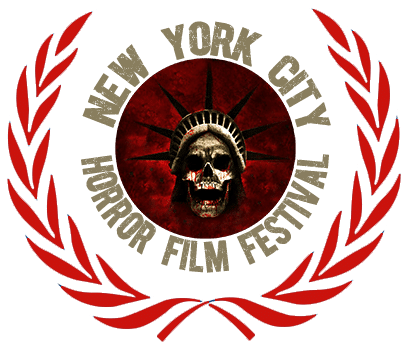 SATURDAY:  12.07.19
4:45PM-7:00PM
CINEPOLIS CHELSEA, NYC
THEATER | SEE TICKET
NIGHT CRAWL
Director:  Gregory Schultz
2019 | 9 MIN 
PEPPER
Director:  Kate Felix
2019 | 7 MIN 
HALF COCKED
Director:  Aaron Barrocas
2019 | 16 MIN 
CREDITS
Director: Mitchell Altieri, Lee Cummings
Writer:  Mitchell Altieri
Starring:  
Scout Taylor-Compton … Bebe
Tiffany Shepis … Dorothy
Rahart Adams … Nick
Liana Ramirez … Casey
Garrett Westton … Tex
Bret Roberts … Anton
Cameron Johnson … Dylan
Geoff Callan … Officer Jeb Roberts
Jamal M. Jennings … Rahem
Kevin Jiggetts … Reverend Gil
Hagen Mills … Monty
Gregory Dean French … Man
Chandler Rachelle … Sara
Daryl Phillipy … Officer Mills
Victoria Graham … Dakota
DIRECTORS MITCHELL ALTIERI & LEE CUMMINGS
MITCHELL ALTIERI, writer / director
Rep: Greg Pedicin, GERSH| LA
Mitchell Altieri's first feature, the comedy Lurking in Suburbia, was discovered by senior Sundance programmer Trevor Groth. It went on to earn domestic & international buzz through the festival circuit, and released in 2006. As part of the horror duo, The Butcher Brothers, he wrote and directed The Hamiltons (Lionsgate), April Fools Day (Sony), The Violent Kind (Sundance Premiere) and The Thompsons (Lionsgate, UK). Taking a break from horror, Mitchell wrote and directed the psychological thriller Holy Ghost People (SXSW Premiere) released in 2012. With his next two films, he curved into horror comedy writing and directing A Beginner's Guide to Snuff (Lionsgate) and The Night Watchmen (Winner of over 25 best picture awards/released by Gravitas). Currently, he is putting the final touches on his new film Star Light to start the festival circuit summer 2019.
Select FESTIVALS:
Sundance, SXSW, Fantastic, Fantasia, Frightfest UK, Sitges, ScreamFest LA, Dead by Dawn, Brussels Int'l Fantasy Fest, Monsterpalooza, Neuchatel Int'l Fantastic, SF Int'l, Another Hole in the Head, Berlin Fantasy Fest
Lee Cummings is a filmmaker based in California with more than 20 years of experience as a Producer, Director, Director of Photography, Script writer and Editor. In 2009, Cummings orchestrated his first full-length feature film to be distributed by a global film distributor. Cummings founded 505 films, with a focus on music videos, Full Circle Entertainment with a focus on
films, and has progressed to being the founder of Str8forward Media, a full service production and media company (film, pilots, commercials, internet content, etc.). As Founder and President of
Str8forward Media, Cummings has directed commercials and film projects for clients throughout the Bay Area, including The Travel Channel, MythBusters, and Burts Bees. Cummings' mentorship from Eric Blakeney (creator of "21 Jump Street", discovered Johnny Depp) has helped him work with other prominent filmmakers such as Jeffrey Allard ("Texas Chain Saw Massacre" starring Jessica Biel), Mitchell Altieri (Butcher Brothers, "April Fool's Day"), and Scout Taylor-Compton ("Halloween" film by Rob Zombie) amongst many others. Cummings is currently awaiting the release of his directorial feature film STAR LIGHT (spring/summer 2019), in pre-production for two films scheduled for 2019 production along with working alongside Blakeney this spring for a TV show pilot based on Blakeney's experiences in Hollywood. Cummings holds a BA in Theatre from UC Davis. Besides building his company and creating content, Cummings ensures he gives back to the community by tutoring young filmmakers and consulting with home grown companies in his community, such as "Insert name of Company"