SATURDAY:  11.12.16
PROGRAM 9
2:30PM-4:30PM
CINEPOLIS CHELSEA, NYC
THEATER 8
GIRL #2
Director:  David H. Jeffery
2016 | 9 MIN 
JOHN THE CARPENTER
Director:  Matt Braunsdorf
2016 | 19 MIN 
Its Halloween 1989, best friends Sam and Josh are trying to enjoy what's left of their final Devil's Night before graduating high school. But trouble arises when the two pals and a group of friends take a detour on their way to a rock concert, finding an old abandoned barn and awakening the evil inside. Now it's up to Sam and Josh to find a way to protect their friends and defeat the creatures that lurk within "The Barn".

DIRECTOR JUSTIN SEAMAN
The Director of The Barn (2015). This is his third feature film, the previous two being The Heroes of Post 639 (2006) and The Miracle of Danny (2008). He is a 2009 graduate of Robert Morris University of Pittsburgh, PA.
CREDITS
Director:  Justin Seaman
Co-Director:

 Zane Hershberger
Assistant Director:

 Mark Joseph Reyes
Associate Producer:

 Michael Prutzman
Cast:

  

Mitchell Musolino

,

Will Stout

,

Lexi Dripps, Cortland Woodard, Nikki Darling, Nickolaus Joshua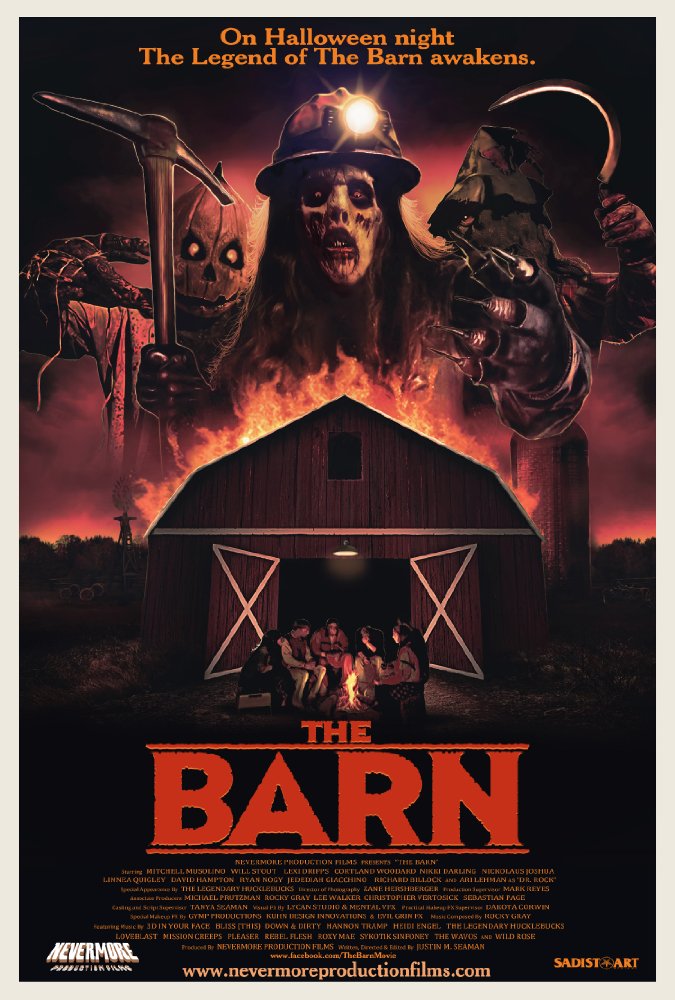 © 2023. NYC Horror Film Festival.