An expectant couple's intimate weekend turns to terror when they discover their secluded country inn is a haunted maternity home where unwanted infants and young mothers were murdered. Inspired by the true story of the 'Butterbox Babies' and their macabre chapter in Canadian history, THE CHILD REMAINS is a twisting supernatural thriller that has already won 15 Best Feature Prizes on the global festival circuit. A tribute to vintage atmospheric horror such as The Shining, Rosemary's Baby, and The Orphanage, the film stars Cannes Best Actress winner Suzanne Clement (Mommy), Allan Hawco (Frontier), Shelley Thompson (Trailer Park Boys) and genre hero Geza Kovacs (Scanners). Written, directed and co-produced by award-winning filmmaker Michael Melski (Charlie Zone, Growing Op) and produced by Craig Cameron (The Corridor), THE CHILD REMAINS is about the evil that lurks behind the postcard. You'll sleep like a baby.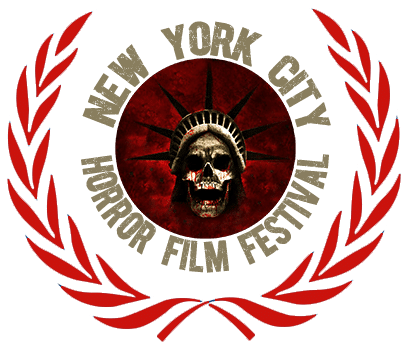 SUNDAY:  12.02.18
2:30PM-5:00PM
CINEPOLIS CHELSEA, NYC
THEATER | SEE TICKET
DEAD COOL
Director:  Simon Ross
2018 | 19 MIN 
YOU'LL ONLY HAVE EACH OTHER
Directors:  Alison-Eve Hammersley
2018 | 17 MIN 
CREDITS
Director: Michael Melski
Writer: Michael Melski
Stars: Suzanne Clément, Allan Hawco, Shelley Thompson
DIRECTOR MICHAEL MELSKI
Michael Melski is an award-winning writer-director of feature films including the dramatic thriller CHARLIE ZONE (2013), winner of Best Feature Film at the Atlantic Film Festival as well as the ImagineNative Film Festival in Toronto. CHARLIE ZONE premiered internationally at the Brussels International Fantastic Film Festival, as well as screening at Perspective Canada in Cannes. The film is distributed by Myriad Pictures and Anchor Bay Releasing worldwide. His debut feature, the cult comedy hit GROWING OP (2008) screened at festivals worldwide, including the LA Comedy Film Festival and has been an enduring hit on Netflix and the Sundance Channel across North America. The film was acquired by Shoreline Entertainment and has been sold around the world.
His latest film, the feature documentary PERFUME WAR (2016) won Best Feature Documentary at the Atlantic Film Festival, Best Humanitarian Film at the Sedona International Film Festival, and the Audience Choice for Best Documentary at the Sonoma International Film Festival and the Victoria Film Festival. It was released theatrically to rave reviews across Canada in 2017 and has been sold to the CBC for national broadcast.
In addition to film, Michael has written and/or directed for several CSA nominated television series, and his many produced and published stage plays include HOCKEY MOM, HOCKEY DAD and THE FLY FISHER'S COMPANION.

© 2023. NYC Horror Film Festival.