After emerging as the sole survivor in a deadly revenge game set up by her father to punish his children, Miriam receives an offer from a supernatural entity to go back in time and try again. Now, Miriam must survive both her father's blood lust and the Gamemaster's ever-changing rules to save her siblings as she relives the worst night of her life.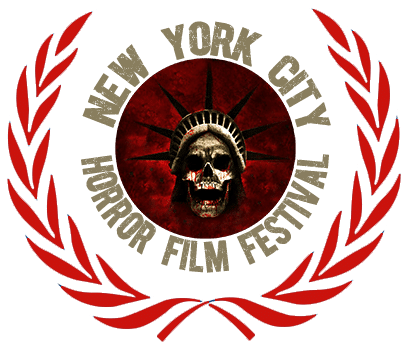 FRIDAY:  12.06.19
9:30PM-11:15PM
CINEPOLIS CHELSEA, NYC
THEATER | SEE TICKET
TOE
Directors:  Neal O' Bryan, Chad Thurman
2019 | 7 MIN 
FERRY
Director:  Tyler March
2019 | 1 MIN 
LA NORIA
Director:  Carlos Baena
2019 | 12 MIN 
CREDITS
Director: Jason Axinn
Starring: Morena Baccarin, Ray Wise, Dani Lennon, Bill Moseley, William Shatner
DIRECTOR JASON AXINN
Director Jason Axinn is a graduate of USC's Cinema-Television School. He has directed/edited over 150 short films for clients including The Black Eyed Peas, Funny or Die and The Upright Citizens Brigade. He's worked with James Gunn, Will.i.am, OKGO, Matt Besser and Phil LaMarr, and directed commercials for Microsoft, Sega and Verizon, plus several TV pilots. TO YOUR LAST DEATH is his first feature.
Director Statement: 

© 2023. NYC Horror Film Festival.