When you know your world is predetermined, it's hard to care about your choices. This is true for James Odin. On a rain-soaked night in 1991, two cars collide, leaving all drivers dead on the scene, including the mother of the lone survivor — a child — James Odin. It's a tragedy. But what's more tragic is that seven-year-old James foresaw the accident happening two months prior. He tried to prevent it, but who's going to believe a kid who claims to see the future? Twenty-plus years later, James is a product of the failed foster care system. Knowing that the events of his future are predestined, he's getting by, using his ability for petty crime and cheap thrills. But when a pre-sentient vision reveals to him his own imminent murder, James must go on the run. Together with a new friend, Angela, he must change the fate he knows is fixed.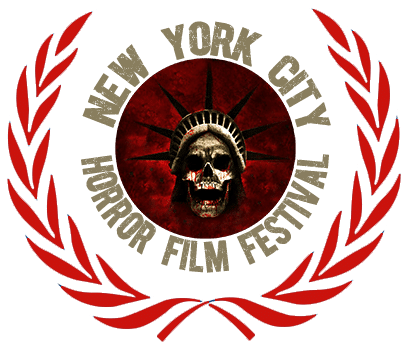 SATURDAY:  12.07.19
2:30PM-4:15PM
CINEPOLIS CHELSEA, NYC
THEATER | SEE TICKET
POLYBIUS
Director:  Jimmy Kelly
2019 | 17 MIN 
CREDITS
Director: Tony Dean Smith
Writers: Tony Dean Smith & Ryan W. Smith
Producer: Ryan W. Smith
Executive Producer: Laurence Paly Palestrant
Starring:
ADRIAN GLYNN MCMORRAN (The Revenant, CW'S Arrow, CW's Supernatural, Woody Woodpecker)
MAGDA APANOWICZ (Caprica, Kyle XY, Continuum, Butterfly Effect)
ALEKS PAUNOVIC (War for the Planet of the Apes, Van Helsing, Percy Jackson, Siberia, Dirk Gently, Continuum, The 100)
JOHN CASSINI (Seven, Continuum, Get Carter)
FRANK CASSINI (Good Fellas, Watchmen, Blackstone)
BILL MARCHANT (Chappie, Strange Empire)
DIRECTOR TONY DEAN SMITH
Born in Johannesburg, South Africa, Tony Dean Smith is a Director, Screenwriter and Editor, living in Vancouver. His first 35mm short film, "Reflection" — a paranormal thriller — was granted the Directors' Guild of Canada "Kickstarter Award." It went on to earn five Leo Award nominations and First Prize at the Spiritual Cinema Festival, run by Producer Stephen Simon ("What Dreams May Come"). Tony's feature film directoral debut is "Volition" — a science fiction psychological thriller, which he co-wrote with his brother, Ryan W. Smith. The film is the culmination of Tony's years of experience with directing short films and television and working in post-production. As a seasoned editor, Tony's strong story sense has shaped over 100 hours of features, indie-films and TV movies for companies such as NBC, Universal, Syfy and, most recently, for Neill Blomkamp's company, Oats. Tony and his brother are also winners of the Superchannel Super Catalyst Award for their screenplay, "The Sensational," a project they are currently developing.
Director Statement: 
I have always loved social and cerebral science-fiction, all the way from The Twilight Zone to Black Mirror. What I love about these stories is how they position a character in direct opposition to his/her belief system – forcing them to look at their choice-points in the most creative of ways. I've also been fascinated by the existential debate of fate vs. free-will. If we have free-will, do we exercise it? How do we know we aren't fated to do so?
On the surface, VOLITION fits into this mold. It's is a cerebral science- fiction thriller about James, a man afflicted with clairvoyance, who is spurred into action after seeing a vision of his own imminent murder. From its origin, this premise had enough of a hook to grab me, yet it's not what drove me to spend years developing the story alongside my brother Ryan W. Smith (co-writer and producer). What compelled me was something far deeper and, ultimately, something entirely personal. It took me a while to realize it, but I was really telling my own story. Like the character in VOLITION, there was a time in my life when the world felt fated and deterministic. The more I leaned on this fixed mindset — a belief that I "knew" how my future "should" transpire — the less active I became. My worldview became a self-fulfilling prophecy — sometimes as a boon, but more often as a hindrance. For me, VOLITION works as a metaphor, challenging us to face our greatest fears and to take a leap into the unknown.
We hope VOLITION takes the viewers on a mind-bending adventure, allowing all to partake in the choice-points that shape our characters. I also hope that, like the stories that inspired me, this film lingers just a little bit longer… allowing our audience to think about the ideas of fate versus free-will and how the notion that the very thing we think about ourselves (positive or negative) becomes our worldview and therefor, our world. And though this vision may seem fated, there is always time to break free.

© 2023. NYC Horror Film Festival.