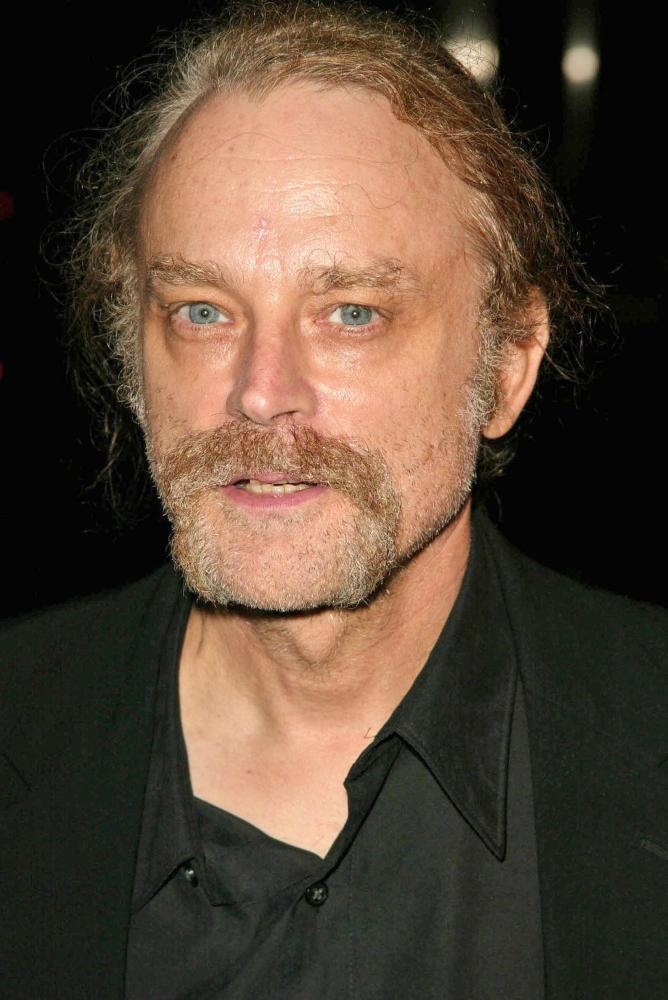 LIFETIME ACHIEVEMENT AWARD RECIPIENT
BRAD DOURIF  
Award-winning actor Brad Dourif will be this year's featured special guest.
After appearing in many Off-Broadway stage plays, Brad Dourif first garnered international attention for his supporting turn in Milos Forman's classic One Flew Over the Cuckoo's Nest in 1975, his portrayal of the vulnerable Billy Bibbit earning him a Golden Globe Award for Best Acting Debut, a British Academy Film Award for Best Supporting Actor and an Oscar nomination for Best Supporting Actor.
His high-strung style has served him well in a number of horror, sci-fi and fantasy films, notably as the voice of the evil doll Chucky inChild's Play and its sequels (the latest, Cult of Chucky, debuts this fall); the John Carpenter-scripted Eyes of Laura Mars; Eric Red's Body Parts, which won him a Fangoria Chainsaw Award; Stephen King's Graveyard Shift; Tobe Hooper's Spontaneous Combustion; Rob Zombie's Halloween and Halloween II; Peter Jackson's Lord of the Rings movies; William Peter Blatty's The Exorcist III; David Lynch's Dune and Blue Velvet; Urban Legend; Progeny; Alien: Resurrection and many more.
TV followers loved Brad Dourif for his continuing role on HBO's Deadwood, while other non-genre film work included Mississippi Burning, Fatal Beauty, Wise Blood and Ragtime.
The New York City Horror Film Festival is honored to welcome this unique and distinctive actor to its stage for its 15th anniversary. Come join us for a special, one-of-a-kind night with Mr. Brad Dourif!
BEST FEATURE
HABIT
DIRECTOR:  Simeon Halligan
BEST SHORT
THE THINGS THEY LEFT BEHIND 
DIRECTOR: Sara Werner
BEST SCI-FI
HOSTILE 
DIRECTOR: Mathieu Turi
BEST SCREENPLAY
HABIT
DIRECTOR:  Simeon Halligan
BEST ACTRESS
BRITTANY ASHWORTH
MOVIE:  Hostile
BEST DIRECTOR
RICHARD STRINGHAM
MOVIE:  Close Calls
BEST ACTOR
GREGORY FITOUSSI
MOVIE:  Hostile
AUDIENCE CHOICE
CRY IT OUT
DIRECTOR:  John Klein
2017 SCREENPLAY COMPETITION WINNERS
FEATURE SCRIPT
SILHOUETTE
WRITER:  Lukas Hassel
SHORT SCRIPT
THE FINICKY CAT
WRITER: Garin Pirnia
<style> .fullwidth-cta, .fullwidth-cta .arrow { -webkit-transition: all 0.2s; -moz-transition: all 0.2s; transition: all 0.2s; } .fullwidth-cta:hover { background: ##e02b20 } .fullwidth-cta:hover .arrow { padding-left: 5px; } </style>